PC gaming is enjoying unprecedented popularity. With digital storefronts like Steam, gamers have a wealth of AAA and indie games to choose from. Technology has also improved to the point where powerful gaming PCs can run the newest games in incredibly high definition, with smooth framerates and gorgeous graphics. If you are in the market for a gaming PC, here are four of the top options.
Top 4 Gaming Desktop Computers
The Alienware line has been a major gaming computer line for years and it enjoys a solid reputation. The Aurora comes in several different models and specs, each with everything anyone needs to start gaming right out of the box. Buyers can choose between offered spec options as well as have some control via customization and add-ons.
Auroras come standard with a current-generation Intel processor, the i5, i7, and i9 all being options, depending on the model and amount of processing power you want your machine to have. Their new Ryzen Edition comes with an AMD processor for those who prefer the Ryzen over Intel.
They come with up to 64GB of RAM and hard drives that range up to 4TB between a 2TB solid-state drive and 2TB SATA HDD drive. Another important feature for some gamers that the Alienware Aurora comes with is VR readiness.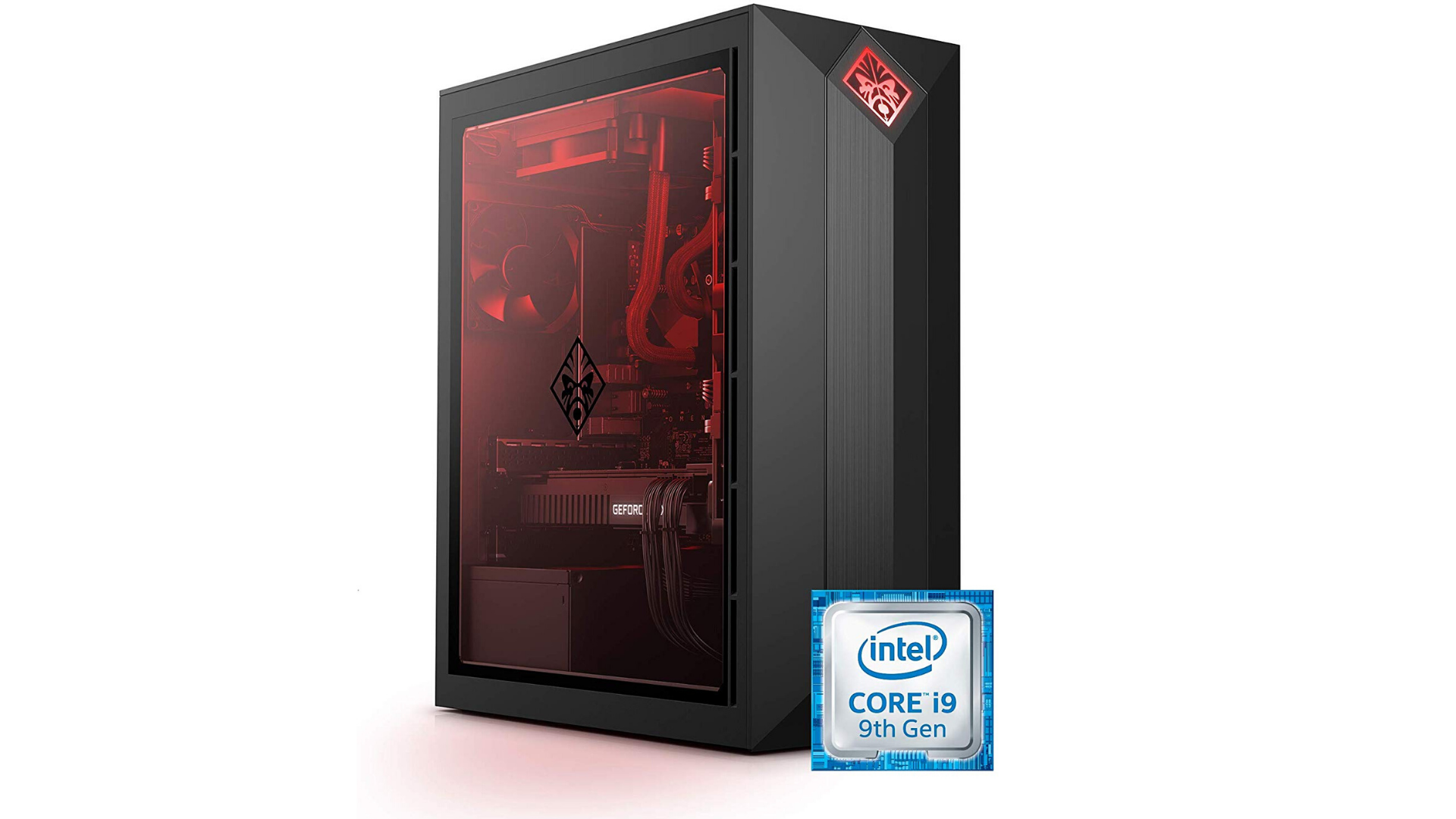 The Omen Obelisk is HP's sleek, modern gaming desktop offering. HP offers significant customization so you can build your machine the way you want it.
There are also a number of prebuilt options and models to choose between depending on your budget and the hardware you want.
It has a more minimalist design that may not appeal to gamers looking for a flashy gaming desktop, but it is a perfect choice for those looking for something that can double as a regular personal or work machine.
All models are under $2,000, which is a very good price for the upper-tier machines because they come with high-end GeForce RTX cards, a 2TB HDD hard drive and 16GB of RAM. The lower-end models still pack an i5 processor, a GeForce GTX 1050 Ti graphics card with 4GB, 8GB of RAM memory and a 1TB HDD storage drive, all for less than $800.
3. Dell G5 Gaming Desktop
If you are gaming on a budget, the Dell G5 Gaming Desktop is worth a look. They boast a snazzy look and two of the models come in at under $1,000. The G series desktops are all VR ready and can reliably deliver 60fps gaming in full high definition.
They offer the choice of i3, i5, i7 or i9 9th generation Intel processors, along with the very desirable feature of having plenty of cooling ports.
While an i3 is not ideal for top-tier gaming, the dedicated graphics card is more important to run most games smoothly, and at under $700 it is one of the most affordable gaming desktops on the market.
The upper models come with powerful, top-of-the-line, current-gen i9 processors, 1-2TB solid-state drives for faster boot time and longer life, NVIDIA GeForce RTX graphics cards and 32-64 GB of RAM.
4. A Built One
A final option gamers have when looking for a new rig is to either have one custom built by a service or build one themselves. This gives you much more control over the components your PC has so you can achieve the right balance for your needs.
Building one is also often cheaper than buying a premade one. The downside is that building one is far more complicated than ordering a prebuilt machine, and if something goes wrong you will not have a tech support number to call.
Gamers living in specific countries must consider both desktop computer prices and what gaming desktop models are available where they live to make the best decision of what computer to buy. For example, if you are living in the UAE you will want to consider desktop computer prices in UAE.
Many of these PCs, such as the Dragon 1070GTX gaming desktop, have individually cut cases with unique designs and are individually hand-built and tested.
The choice of a gaming PC is a very personal one. You will want to select a computer that has style, power, a good graphics card and the features you want and need to play your favorite games. Take the time to learn about the terms used and what the specs on each option really mean, especially as they compare to the recommended specs for the games you want to play.
By Samantha Higgins